Every individual is different, which means that every individual story for personal fitness goals is also different. Your athletic goals will look different from the person next to you, and that's totally ok! A lot of people find benefit from working with a personal athletic trainer in Naples, but it's also not the right fit for everyone.
Take a look at these pros and cons of hiring a personal athletic trainer so that you can make a fully informed decision for your own fitness goals.
The Pros
There are some really awesome benefits of hiring a personal trainer. They are experienced and knowledgeable, and they can help you tailor your routines to find the best success. They just might have some insight as to why you can't seem to lose those last 5 pounds, or for a small tweak you can make to build strength in that problem area.
These are some of the pros of using a personal athletic trainer:
Improve specific skills
Extensive knowledge
More motivation
Customized planning
Effective and efficient workouts
Improve Specific Skills
Most people looking for personal trainers have a specific goal they want to meet. For some people, it's losing weight, while others might want to improve their fitness in other ways. Perhaps you want to lift heavy objects or be able to participate in some sort of competition.
A personal trainer can help you improve the skills you need to meet your goals, whatever they may be.
Extensive Knowledge
Personal trainers don't just walk in off the street one day and say, "I'm going to be a personal trainer." They go through extensive training and education to arrive at that place. This means that they have training and a specialized knowledge base to help you and anyone else who wants the help.
More Motivation
If you're struggling to feel motivated, hiring a personal trainer will motivate you more. First of all, you have someone that you have to be accountable to. And second of all, you're going to be paying the trainer – so you're going to want to step up and avoid wasting money, right?
Customized Planning
When you work with an athletic trainer in Naples, they cater your plans and your program to meet your needs. This goes back to how we are all different. Your meal planning might need to be different from your friend's. And your workout routine might look different, too. You're going to get a plan of action that is customized to YOU.
Effective and Efficient Workouts
You know those squats you've been doing for years? What if you're moving wrong just slightly? Maybe you need to stop focusing so much on cardio and change to some strength training. Perhaps you need improved flexibility and stretching. A personal trainer can help you have more effective and efficient workouts with proper approaches and better form.
The Cons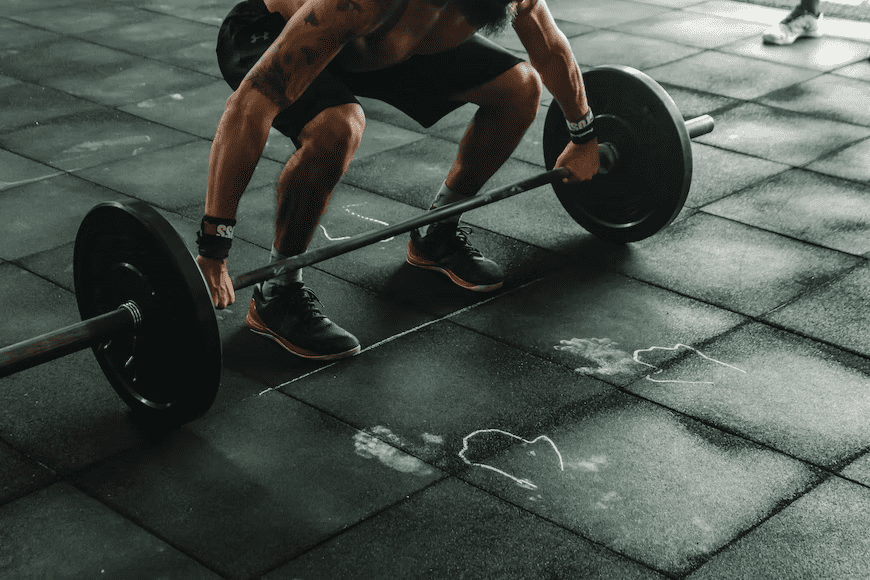 Photo by Victor Freitas on Unsplash
Just as there are some really awesome pros, there are also some cons to using a personal trainer. Understanding the cons gives you the bigger picture so you can decide if it's the right fit.
These are the cons of hiring a personal athletic trainer:
It's not free
Results aren't guaranteed
Clashing with the trainer
Scheduling problems
It's Not Free
The fact of the matter is that using a personal trainer will cost you money. The good news is that there are a variety of choices so you can find something that fits within your budget. Whether you choose to work with an online partner, you use a membership of some sort, or you hire a local personal trainer is totally up to you.
You're going to need to budget for the expense. Most people feel the results are worth the cost.
Results Aren't Guaranteed
One of the biggest cons to hiring someone is they can't guarantee results. Will they use proven methods and curated materials to help you create a plan? Yes! But they can't promise that you will achieve exactly what you want, or that it will happen as quickly as you want.
They will certainly try their hardest. The results will also require your active cooperation. Even with both of these things, there's a possibility you won't have the results you want.
Clashing with the Trainer
Before you hire a trainer, do your best to check them out and meet with them a few times. This can help prevent running into problems with personality clashes that make you both miserable. It's also possible that you will decide you don't care for the trainer after you hire them.
Not all trainers act in a professional manner. A vetting process before you hire them is the best way to avoid a major clash!
Scheduling Problems
Finally, it could be hard to schedule your fitness times with the trainer of your choice. If they are a popular trainer, their schedule will be limited. And chances are that you also have a limited schedule. Scheduling and flexibility can be a challenge when you bring two schedules together.
It's possible you won't be able to schedule with your first choice, so look for backup options or be prepared to move your schedule around to make it work. While they want to help you, they also can get other customers to fill that spot if you won't.
Find Your Personal Athletic Trainer in Naples Today
Personal trainers are out there for every age and skill level, as well as for specific sports and fitness goals. At Florida Personal Training, we pride ourselves on offering customized solutions that are tailored to our clients' needs. We provide several different options, including online programs, so that you can find what works for you.
Choose from one-on-one personal training, someone who comes to you for your workouts, or even inspirational small classes. Let us help you reach your goals today!