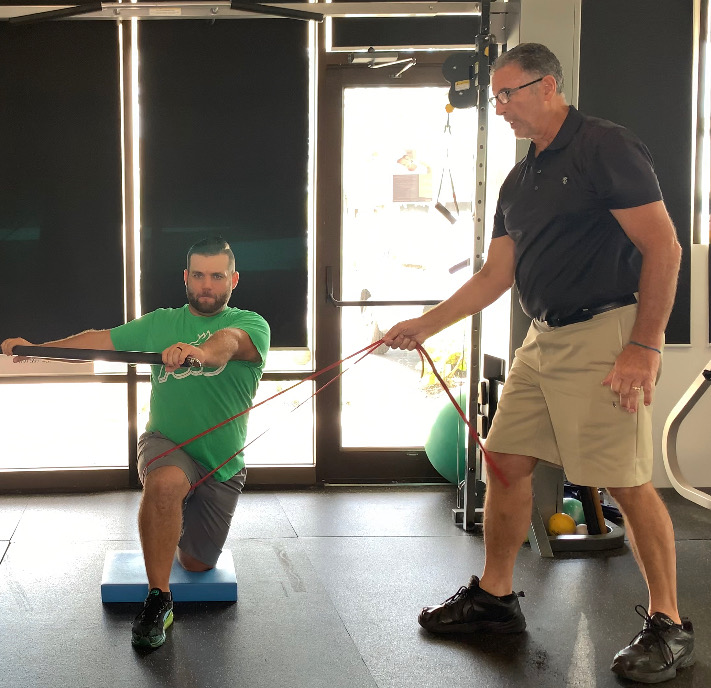 Did someone say,"birdie "?
Want to improve your Golf Game, increase performance? No Problem! Let's breakdown the body mechanics of the golf swing to promote an efficient and reproducible swing.
Join Dr. Gene Giamarino for our Private Golf Performance Training to optimize your performance on the course. Dr. Gene Giamarino is an expert in identifying where faulty movement patterns and imbalances are impeding your performance. He then provides exercises to promote and efficient and reproducible swing. Dr. Giamarino has been practicing Physical Therapy for 40 plus years. He is a Doctor of Physical Therapy, Board Certified in Sports Physical Therapy, Certified Athletic Trainer, TPI Level 3 Golf Fitness Instructor, Certified Strength and Conditioning Specialist and Certified in Functional Movement Screening. Gene has completed the medical division certification from the Titleist Performance Institute. His specific programs in golf performance allow him to evaluate  players through video analysis, a comprehensive screening assessment and a corrective exercise regime that is tailored to each client. 
Choose The Right Plan For You
Starter Package
5 Private Golf Fitness Sessions
Pro package
10 Private Golf Fitness Session
Golf Assessment
Head to Toe Golf Performance
private Golf
Private Golf Fitness Session