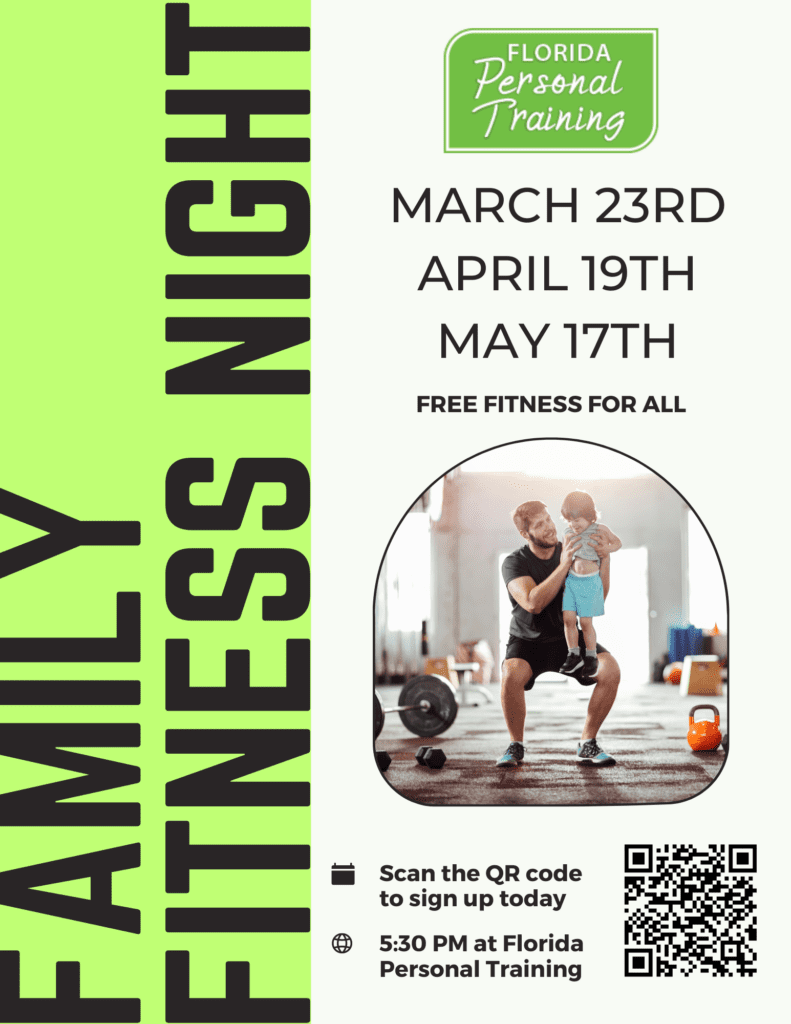 FITNESS FUN FOR EVERYONE!!
Introduce your kids to fitness through fun, high-energy group class they'll love. Have fun with circuit training and games, develop skills to increase strength, balance and cardio capacity through the art of play.
Donations are greatly appreciated, all proceeds will go towards Power Kids Wellness Inc. Power Kids Wellness Inc. has partnered with Florida Personal Training to bring the local Youth of SWFL a Wellness program designed specifically for them at no cost to families.
For more information, visit
5+ year olds may attend Family classes with a parent or guardian
This is a freestyle class based on the needs of the class and style of instructor. Class sites include the studio or outdoors depending on season. Team activities may be included in this class.
Raises overall fitness levels
Improved strength
Improved stamina
Increases heart and lung capacity
New to class? Arrive a little early so our instructor can give you some pointers
Come to class dressed and ready to move your body
Loose-fitting, functional clothing made of breathable material to allow air flow
Proper gym shoes, comfortable fit, good stability
Water, towel