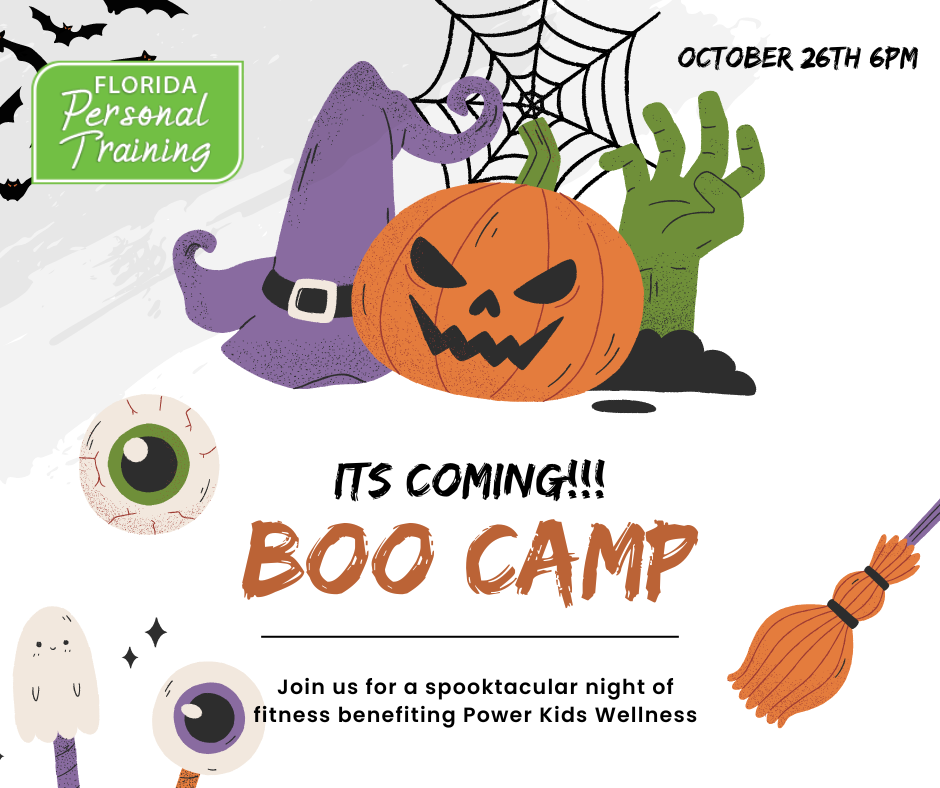 JOIN US FOR A SPOOTAKULAR NIGHT OF FITNESS BENEFITING POWER KIDS WELLNESS!!
We are excited to announce that we will be hosting a one hour fitness class on October 25th at 6pm at the Florida Personal Training location (28340 Trails Edge Blvd Unit #7, Bonita Springs, Fl 34134). All proceeds from this event will go to Power Kids Wellness.
Power Kids Wellness is a Southwest Florida nonprofit organization providing youth the opportunity to learn how to create and sustain a healthy lifestyle. Power Kids Wellness encourages kids to be physically active every day and eat a balanced diet of fruits, vegetables, and grains (while eliminating poor food choices), in addition to equipping youth with the tools they need for a life-long healthy lifestyle.
Our suggested donation for this class is $10.
To sign up, fill out form below.
If you are unable to attend but wish to donate, please visit the link below.